All American Season 4
Exploring the All American Season 4: Drama, Triumphs, and Unforgettable Moments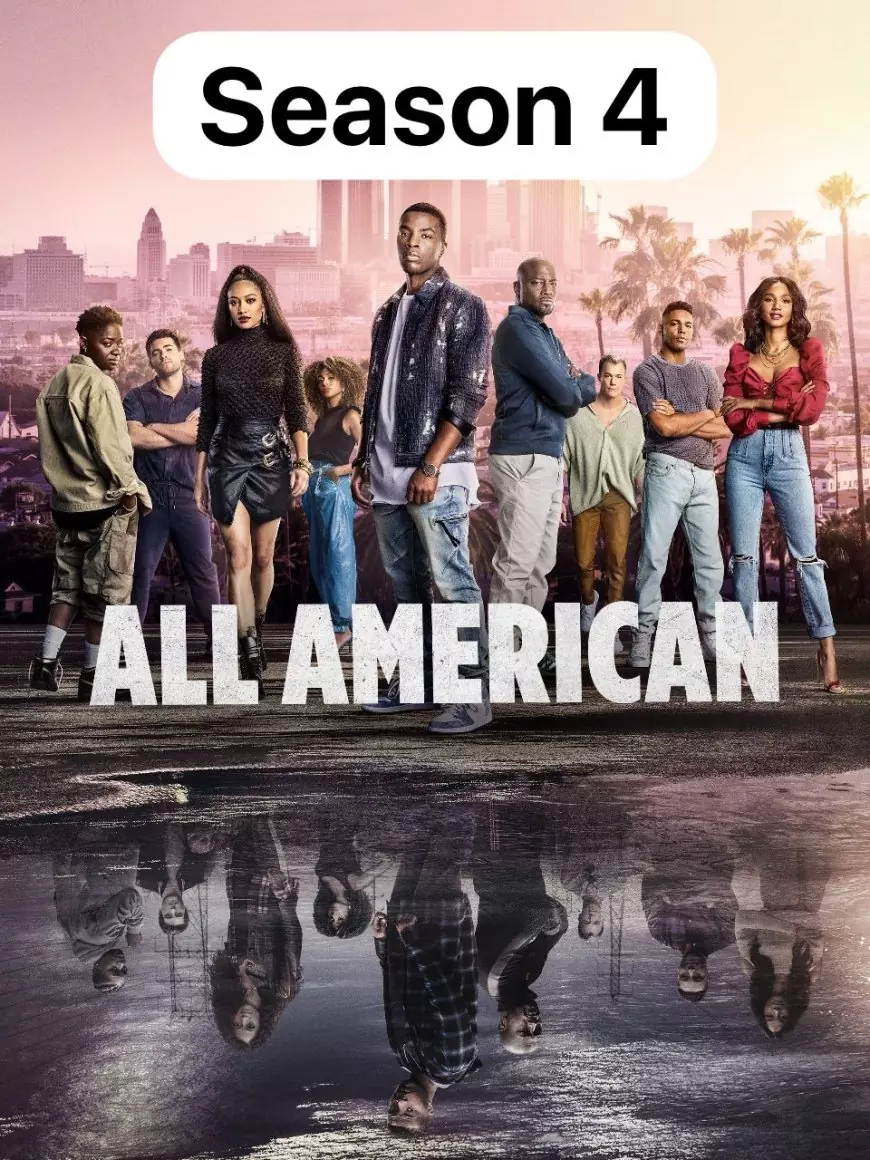 All American Season 4
The journey through the captivating world of "All American" continues with the highly anticipated Season 4. As fans eagerly await the next chapter, we're here to provide you with an in-depth look into the drama, triumphs, and unforgettable moments that await. From character development to unexpected plot twists, brace yourself for an exhilarating ride through the lives of Spencer James and his entourage.
Below is the cast of All American Season 4:
| Actor | Character |
| --- | --- |
| Daniel Ezra | Spencer James |
| Bre-Z | Tamia "Coop" Cooper |
| Greta Onieogou | Layla Keating |
| Samantha Logan | Olivia Baker |
| Michael Evans Behling | Jordan Baker |
| Cody Christian | Asher Adams |
| Karimah Westbrook | Grace James |
| Monét Mazur | Laura Fine-Baker |
| Jalyn Hall | Dillon James |
| Taye Diggs | Billy Baker |
| Chelsea Tavares | Patience |
| Jordan Belfi | Principal Montes |
This talented ensemble cast brings the characters of All American Season 4 to life, delivering captivating performances that keep viewers engaged and invested in the storyline.
A Blend of Realism and Entertainment
"All American" has garnered praise for its ability to blend real-life issues with captivating entertainment. Season 4 promises to deliver on this front as well. As Spencer navigates the challenges of high school, football, and relationships, the show addresses important societal topics such as identity, race, and family dynamics. With its thought-provoking narratives, the series encourages viewers to reflect on their own lives while indulging in the drama.
The Evolution of Spencer James
Spencer James, the heart and soul of the series, continues to evolve in Season 4. His journey from South Crenshaw to Beverly Hills has been a rollercoaster of emotions. As he balances his dreams of football stardom with his responsibilities at home, fans can expect to witness Spencer's growth on and off the field. From heartbreak to triumph, his experiences resonate with audiences of all backgrounds.
Episodes of All American Season:
No. in series
No. in season
Episode title
Written by
Directed by
Original airdate
52
1
"Survival of the Fittest"

Nkechi Okoro Carroll

Michael Schultz

October 25, 2021
53
2
"I Ain't Goin' Out Like That"

Mike Herro

 

&

 

David Strauss

David McWhirter
November 1, 2021
54
3
"All I Need"

Robert D. Doty

Kelli Williams

November 8, 2021
55
4
"A Bird in the Hand"

John A. Norris

Ryan Zaragoza

November 15, 2021
56
5
"Can It All Be So Simple"

Jameal Turner

Charissa Sanjarernsuithikul

November 22, 2021
57
6
"Show Me a Good Time"

Adrian Dukes

Kristin Windell

December 6, 2021
58
7
"Prom Night"

Micah Cyrus

 

&

 

Carrie Gutenberg

Ryan Zaragoza
December 13, 2021
59
8
"Walk This Way"
Robert D. Doty &

 

Obiageli Odimegwu

Nikhil Paniz

February 21, 2022
60
9
"Got Your Money"
Mike Herro & David Strauss

Dawn Wilkinson

February 28, 2022
61
10
"6 'N the Mornin'"
John A. Norris

Christine Swanson

March 7, 2022
62
11
"Liberation"
Adrian Dukes

Avi Youabian

March 14, 2022
63
12
"Babies and Fools"
Jameal Turner
Daniel Ezra
March 21, 2022
64
13
"Jump on It"
Carrie Gutenberg

Benny Boom

March 28, 2022
65
14
"Changes"
Micah Cyrus
Kelli Williams
April 11, 2022
66
15
"C.R.E.A.M. (Cash Rules Everything Around Me)"
Robert D. Doty
Michael Schultz
April 18, 2022
67
16
"Labels"
Mike Herro & David Strauss

James Lafferty

April 25, 2022
68
17
"Hate Me Now"

Obiageli Odimegwu

 

&

 

Spencer Paysinger

Sheelin Choksey

May 2, 2022
69
18
"Came Back for You"
Nkechi Okoro Carroll &

 

Jennifer A. King

Crystle Roberson

May 9, 2022
70
19
"Murder Was the Case"
John A. Norris
Ryan Zaragoza
May 16, 2022
71
20
"Champagne Glasses"
Jameal Turner
David McWhirter
May 23, 2022
Navigating Complex Relationships
The tapestry of relationships woven throughout the show is a key element that keeps viewers engaged. From friendships to romantic entanglements, the characters' interactions add depth to the narrative. Season 4 promises to further explore the dynamics between characters, introducing new connections while delving deeper into existing ones. Get ready for heartwarming moments, conflicts, and resolutions that will keep you hooked.
Surprises and Plot Twists
The hallmark of any successful drama series is its ability to keep viewers on the edge of their seats with unexpected plot twists. "All American" is no exception. Season 4 is poised to deliver surprises that will challenge characters' beliefs and decisions. Be prepared for jaw-dropping moments that will leave you eagerly awaiting the next episode.
A Tale of Resilience and Perseverance
At its core, "All American" is a tale of resilience and perseverance. The characters face adversity head-on, demonstrating the strength of the human spirit. As Spencer and his friends navigate their personal and professional challenges, their determination serves as an inspiration to viewers. Their journeys are a reminder that with determination and support, anyone can overcome obstacles and chase their dreams.
An Exciting Journey Awaits
The allure of "All American" lies in its ability to evoke a wide range of emotions while showcasing the power of storytelling. With its relatable characters, gripping plotlines, and societal commentary, the show has cemented its place in the hearts of fans. As Season 4 approaches, the anticipation grows, promising a continuation of the heartfelt drama that has captured our attention.
For more visit here.
What's Your Reaction?