Cost blowout for Snowy Hydro 2.0 confirmed to be around $13 billion
The Snowy Hydro 2.0 updated estimate is subject to completion by the end of 2028 and could increase more if delays continue.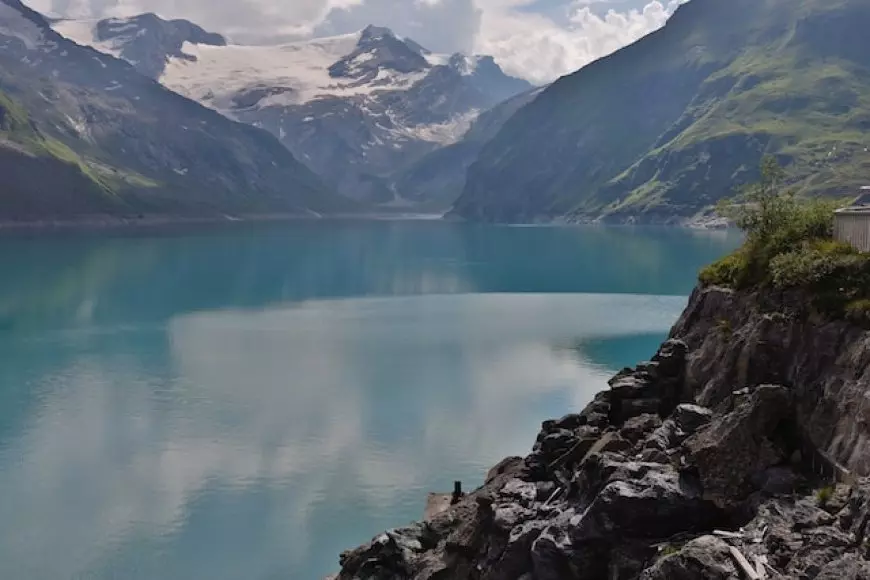 The Snowy Hydro 2.0 project
The two primary energy projects of Snowy Hydro have seen their completion prices nearly double to $13 billion due to delays and increased personnel and equipment costs.
The Turnbull administration first claimed that the massive Snowy 2.0 pumped hydro project in Kosciuszko National Park would cost $2 billion, but this figure was later changed to $5.9 billion. However, that total has increased to $12 billion, and that estimate is only guaranteed if the project is finished by the end of 2028.
By December 2024, the gas-fired Hunter Power Project in Kurri Kurri, close to Newcastle in New South Wales, will be finished. The estimated cost has increased from $600 million to $950 million.
As of the end of June this year, Snowy Hydro said that it has invested $4.3 billion in the project. Its ability to generate power through two existing dams and 27 km of tunnels has also been revised up 10% to 2.2 gigawatts.
Dennis Barnes, the CEO of Snowy, stated in a statement on Thursday that "I am committed to ensuring these critically important projects are transparent and are placed on a robust and sustainable footing."
For the next 150 years, Barnes stated, "Snowy 2.0 is being engineered to deliver clean and reliable storage and electricity generation for Australians."
The updated plans by the Commonwealth-owned Snowy have received support from both Katy Gallagher, the minister of finance, and Chris Bowen, the federal energy minister.
They stated in a second statement, "We were informed of serious problems with the Snowy 2.0 project when the Albanese government was elected, which had not been made public by the previous government." "Snowy 2.0 is an essential project for Australia's energy future, offering three million homes a week's worth of renewable energy and storage."
Being more than twice as large as any other pumped hydro project in the world, the project is ambitious. Should it encounter more engineering difficulties, like the surprisingly soft terrain that has been impeding one of its three tunnel boring machines since late last year at the beginning of its tunnel near Tantangara reservoir, the cost modifications might not be the last.
With a predicted net present value of almost $3 billion, Snowy the project was still considered "value accretive." However, the business must also agree on an updated financial plan with Future Generation Joint Venture, its Italian construction partners, which will provide incentives for meeting deadlines.
In contrast, the Australian Energy Market Operator has established the end of 2029 as the completion date for 2.0 in its most recent market report, which was also made public on Thursday. In order to ensure that new renewable energy capacity comes online in time to balance the loss of aging coal and gas-fired plants as they shut down, it issued a warning about the necessity for "immediate" action.
The $5 billion HumeLink project, which will link it to the larger grid, is likewise not included in the 2.0 proposal. NSW customers will pick up that tab.
Barnes claimed that despite the need for additional capacity, the Hunter Power Project was still "economically viable" in light of the early winter 2022 energy crisis.
Bowen described the $12 billion price tag for Snowy 2.0 as "obviously very, very substantial" during a press conference in Sydney.
He stated, "To start with, this is one of the most intricate engineering projects being worked on anywhere in the world." Furthermore, it is vulnerable to the same limitations and blowouts that affect other significant infrastructure projects globally. That is merely a fact.
"We back the new actions being implemented by Snowy 2.0's new management to refocus the significant project."
Ted O'Brien, the shadow energy minister, stated on Wednesday that since Labor assumed power in May 2022, the price of Snowy 2.0 has increased by double. Additionally, he expressed doubts about the new construction contract's provisions, claiming that they "almost in an uncapped fashion" transferred the cost risks to the Australian public.
We need to ask for a little favor. Since the Guardian began publishing 200 years ago, tens of millions of people have trusted our fearless journalism, coming to us in times of crisis, uncertainty, hope, and unity. We are currently financially supported by over 1.5 million people from 180 countries, who enable us to remain fiercely independent and accessible to everybody. Will you help us and change things as well?
The Guardian is not owned by a billionaire or stockholders, in contrast to many others. Simply the will and enthusiasm to produce globally impactful news that is never influenced by politics or the business world. Such reporting is essential to democracy, justice, and holding the powerful accountable for their actions.
We offer this to everyone for free, so they can read it all. Because we support information equality, we take this action. A larger population is able to monitor the international events that are influencing it, comprehend how they affect individuals and groups, and be motivated to take significant action. Open access to high-quality, accurate news may help millions of people, regardless of their financial situation.
What's Your Reaction?